Handy is a NYC startup with $110M+ in venture funding. Handy is an on-demand platform matching thousands of customers every week with cleaners and handymen in 28 cities around the world.
I took a full-time role as Graphic Designer at Handy in January 2015. Over nearly two years I developed and refined the Handy brand as the company grew to become the international front-runner in on-demand home services. Progressing to the position of Senior Designer I was tasked with leading all marketing design and creative. I managed freelancers and vendors to produce a prolific amount of work, helping Handy during a time of tremendous growth.
 
Biggest Challenge
Maintaining the integrity of visual and written messaging during a time of phenomenal growth and evolution.
Services: branding, strategy, design, email, direct mail, out-of-home, social, Facebook ads, report/editorial, SEM & retargeting, copywriting.
 
Your home is your haven, the one place in the world that is truly yours. But with your limited free time, it's hard to keep it maintained the way you want, and even harder to find help you trust. And when your home's in disarray, your whole life feels out of control.
Try Handy... Home sweeter home.
Link NYC Billboard Design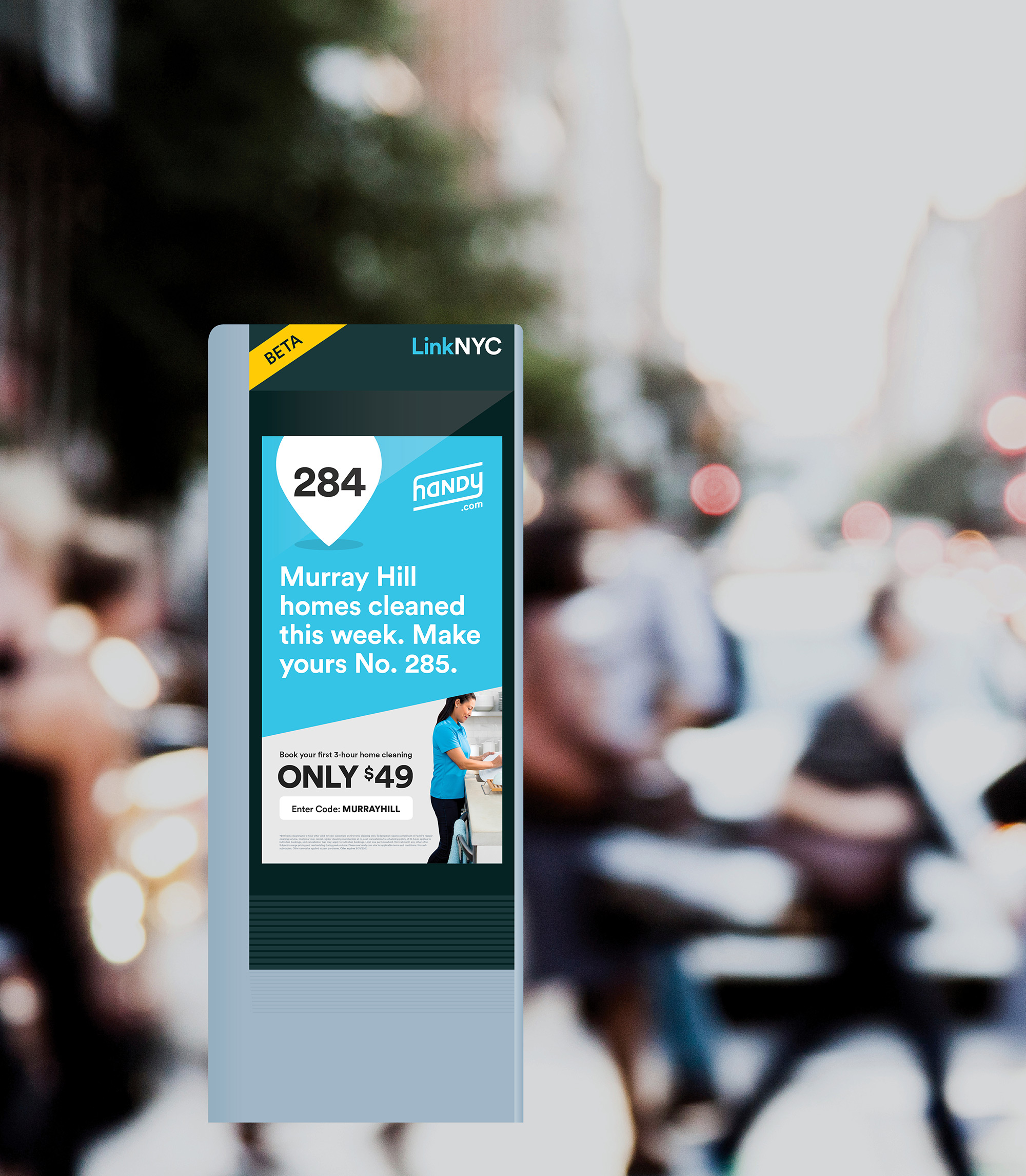 During my time at Handy, the customer- base and number of bookings grew exponentially – from thousands per week, to tens of thousands – topping two million total by the time I left. 2016 also saw a focus on service quality and a big return in the percentage of five-star ratings.
On a personal level, marketing channels and creative saw improved performance; more bookings per campaign, a lower cost of customer acquisition and increased brand recognition.
"Andrew is a great design lead. In addition to being a true craftsman, Andrew understands how to use design effectively to drive business results."
Rebecca Greene — VP, Growth & Marketplace, Handy